I don't know if it is the heat or the consumption of too much high-calorie food, but I feel lethargic lately. I feel lazy. Luckily I have already helped my mom in doing the end of year shoppings and since I don't know how to cook, I will not help in the cooking. That's something positive for me. I will just have to sit around and pretend to be having fun in the heat of the Mauritian summer by eating some "heavy" food.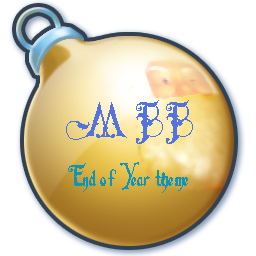 The perfect end of year for me would imply a better climate. Lighter food and more free time to spend online updating my blog and chatting. Like I always do XD.
But seriously I think the perfect end of year would be what this guy, Slasher, hopes for; the elimination of poverty and famine ==>
link
This is one of the simplest and nicest post I have read recently. Way to go buddy. ;)
And to everyone of you, have a wonderful end of year.